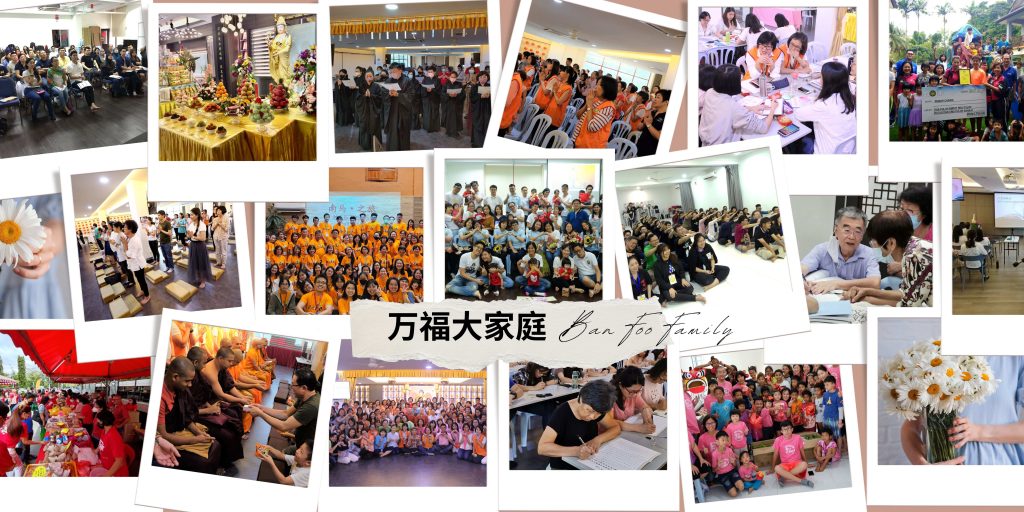 为了支持和维持马来西亚万福佛学会的多元化佛教教育、文化和慈善活动,我们诚挚地邀请您参与我们的月度供养计划。您的慷慨供养将直接用于以下方面:
To support and sustain the diverse Buddhist educational, cultural, and charitable activities of the Malaysia Ban Foo Buddhist Organisation, we sincerely invite you to participate in our monthly donation program. Your generous contributions will be directly allocated to the following areas:
佛学教育与弘法事业:资助佛学班、法会、研讨会等,帮助更多人学习佛法,提升个人修行。
Buddhist Education and Dharma Propagation: Funding for Buddhist classes, Dharma assemblies, seminars, etc., to help more people learn the teachings of Buddhism and enhance personal spiritual practice.



文化教育事业部:支持儿童、青少年和家长的教育课程,包括读经班和成长班,以及推广儒家文化和孝道教育。
Cultural Education Division: Supporting educational courses for children, teenagers, and parents, including scripture reading classes and growth classes, as well as promoting Confucian culture and the education of filial piety.



万福佛学会青年:资助青年活动,如佛青营、佛曲歌唱班等,培养佛法传承人才和社会栋梁。
Ban Foo Buddhist Organisation Youth: Funding youth activities, such as Buddhist youth camps, Buddhist song classes, etc., to cultivate successors in the Dharma and pillars of society.



万福企业:支持企业家学习佛法,推动社会和谐发展,包括企业弘法活动和社会服务项目。
Ban Foo Enterprise: Supporting entrepreneurs in learning Buddhist teachings, promoting harmonious social development, including corporate Dharma activities and social service projects.



生命关怀事业部:资助社会公益活动,如老人院、孤儿院援助,以及发展有机农业,关怀生命和环境。
Life Caring Division: Funding social welfare activities, such as assistance to elderly homes, orphanages, and the development of organic agriculture, caring for life and the environment.


您的每一份供养,无论大小,都将成为推动这些宝贵事业的重要力量。通过您的支持,我们可以继续在马来西亚社会中传播佛法的智慧和慈悲,造福更多的众生。Every contribution you make, no matter the size, will become a significant force in advancing these valuable endeavors. With your support, we can continue to spread the wisdom and compassion of Buddhism in Malaysian society, benefiting more sentient beings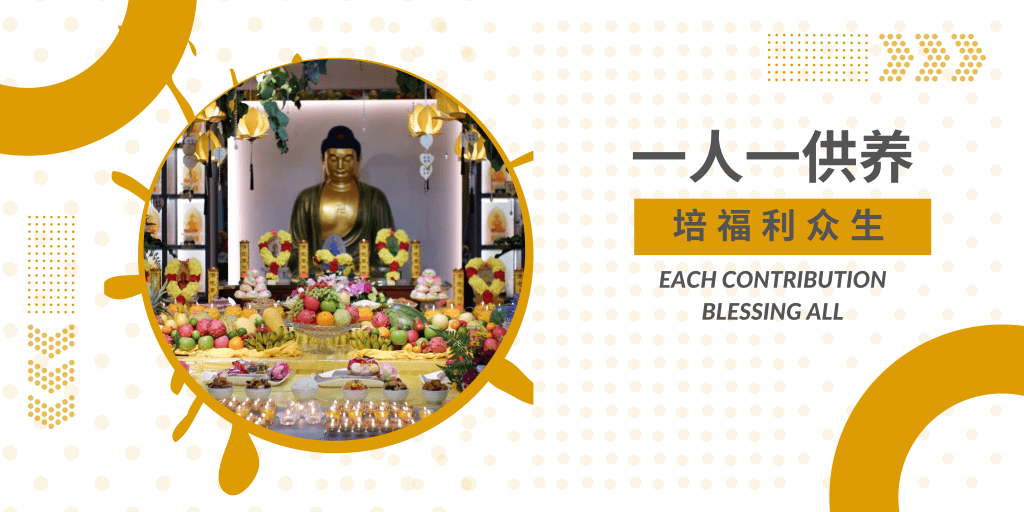 🌟 如何供养How to Donate:
点击以下的供养金额进行月度自动捐赠,我们接受各种支付方式,包括信用卡和银行卡。
Click on the donation amounts below to set up a monthly automatic donation. We accept various payment methods, including credit cards and bank cards.
作为对您慷慨支持的感谢,我们将定期向您更新我们的活动进展和成果,请关注我们的网页。As a token of our gratitude for your generous support, we will regularly update you on our activities' progress and achievements. Please stay tuned to our website.

我们衷心感谢您的支持和慷慨。让我们一起努力,为社会带来更多的正能量和希望。We sincerely thank you for your support and generosity. Let's work together to bring more positive energy and hope to society.
📞 联系我们 Contact Us::如有任何疑问或需要更多信息,请联系我们。感谢您对马来西亚万福佛学会的支持!For any inquiries or more information, please contact us. Thank you for your support of the Malaysia Ban Foo Buddhist Organisation!